Why are modular buildings better for the environment?
It is important to preserve our environment for future generations, and therefore the 'eco-friendly' movement is growing in popularity. Modular construction is beginning to surpass traditional bricks and mortar construction for a wide range of benefits. Modular is kinder to the environment, and is therefore the future!
---


---
Why Modular
With a growing concern to decrease the ecological footprint on our planet, modular construction has seen a surge in popularity. The fact it is 'a green way to build' is often the very reason that many buyers choose to go modular.
---
---
Reason 1: Modular buildings are manufactured in a controlled environment
Modular building projects have the potential to reduce overall construction time for many projects.
Whilst onsite groundworks are being undertaken, building modules are be constructed offsite in a controlled, factory environment, hence the coined phrase 'offsite construction'. This significantly reduces the onsite construction programme from day one, allowing works to take place simultaneously.
Building modules are then delivered to site, pre-fitted with electrics, plumbing, heating, doors, windows and internal finishes, before being craned into position on foundations – you could be forgiven for thinking that you are watching are 3D jigsaw puzzle come to life!
Offsite construction can cut project times by 50% - the pure speed of offsite construction is what makes it a sustainable option for many construction projects.
---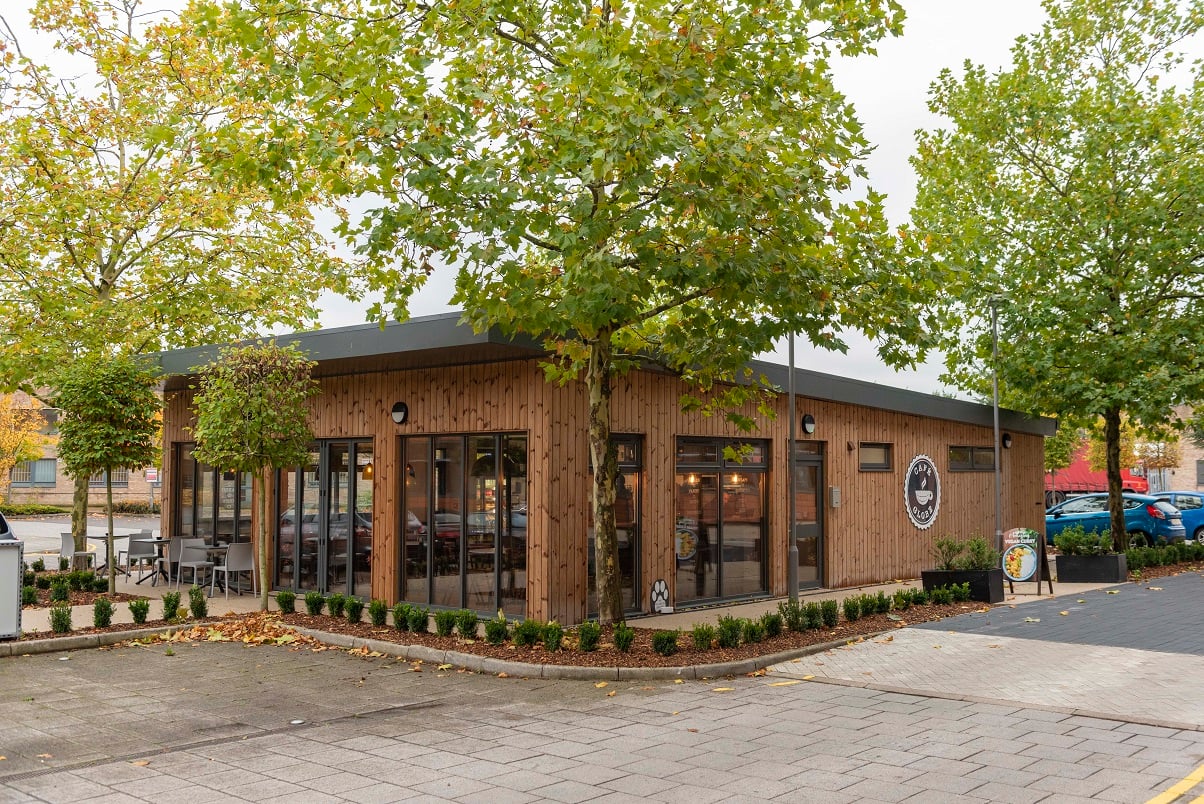 ---
Reason 2: Use less materials
Modular buildings are built with a 60 year design life. Requiring little maintenance instantly saves material and costs. Fully insulated buildings means that modular buildings have reduced energy bills, reducing the strain on already stretched fossil fuel resources.
Reason 3: Eco-Friendly Additions
Modular buildings are produced using up to 67% less energy compared to traditionally built buildings.
Not only is the construction of the building 'greener', modular buildings are energy efficient for life. Many modular buildings are built with energy-efficient systems such as rainwater harvesting systems, solar panels and energy-efficient glass. Using all these features creates an environmentally friendly, sustainable solution.
Offsite construction reduces the total number of deliveries to sites by 90%, significantly lowering the carbon footprint of the building.
---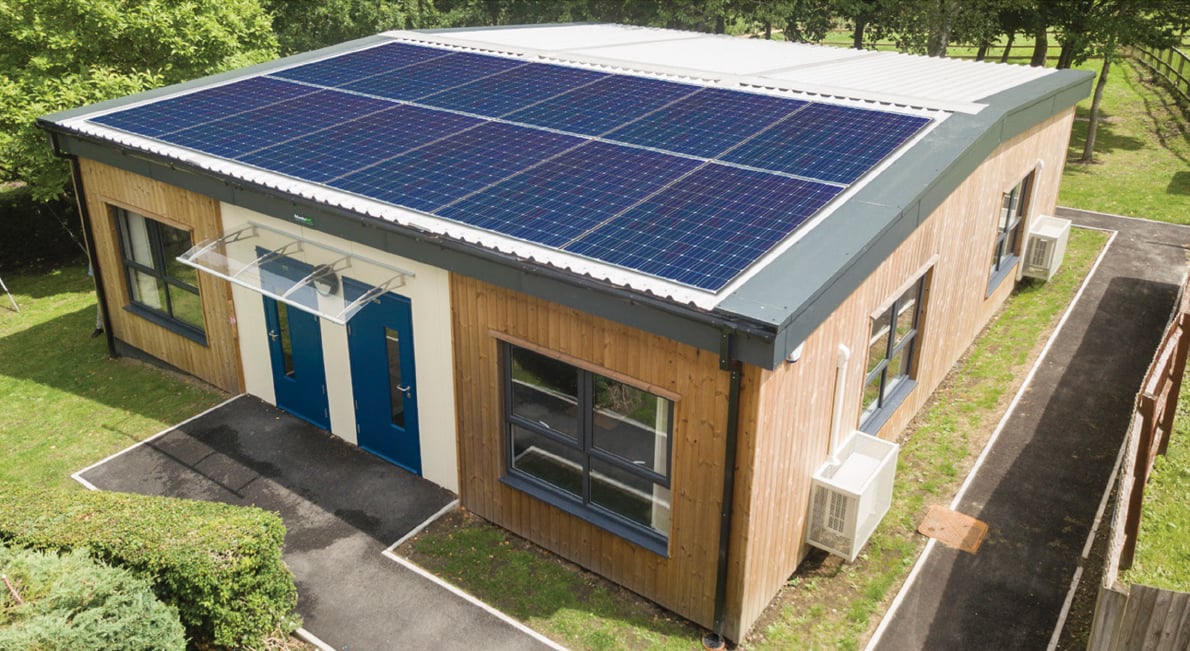 ---
Reason 4: Same high quality as traditional buildings
Modular buildings are built in a controlled factory environment where quality is paramount. Buildings are designed and built to the same sustainability standards as traditional construction, including BREAAM and PassivHaus standards.
Modular buildings have cost savings, all of which stem from reduced timeframes and reduced time spent on-site. All of these cost savings result in a reduction in overall costs, making modular an affordable and sustainable option for many building projects.
---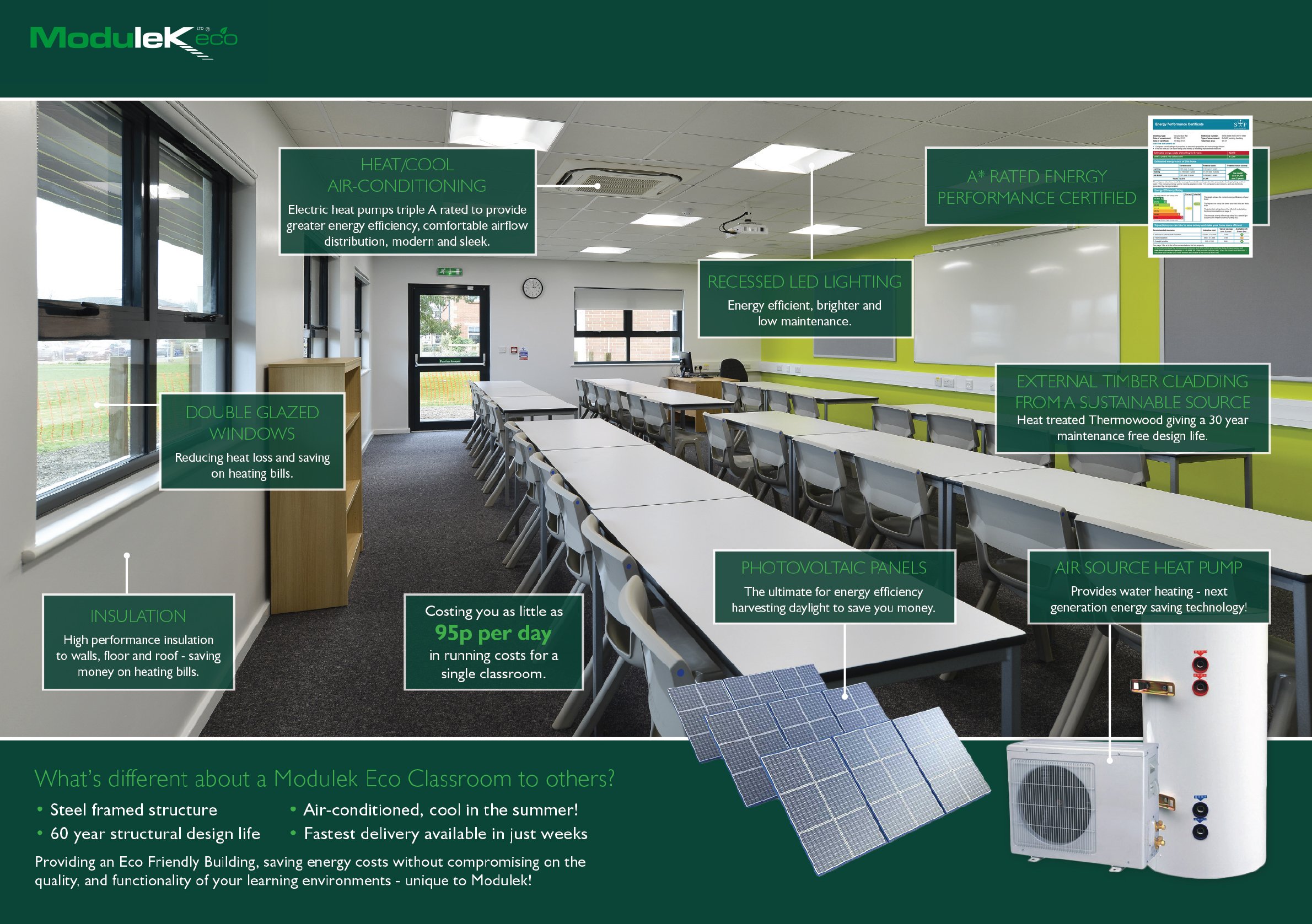 What next?
It is vital that dialogue commences as early as possible when choosing the Modulek option. Getting decisions made early delivers the greatest value.
Projects can be assessed and then designed to overcome specific challenges such as delivery routes, site limitations and planning guidelines.
If you would like a free assessment to understand how to utilise fully your space that delivers maximum value to all users, please get in touch today. Our design team will advise you on how best to deliver a building that would increase the profitability and enhance the value of your building. We simplify all the stages and are on hand to help you every step of the way to ensure the process is as easy as possible.
---