Modular school buildings
There are so many considerations when a school decides additional space is required. It often involves looking at the whole campus and evaluating the requirements of each department. It could involve the rescheduling of classes and turning existing spaces into flexible learning environments. These are temporary fixes; How can schools deliver the best facilities for their students?
---


---
Obstacles faced when building?
Construction of any kind within an educational environment presents a multitude of issues for the managerial team. School teams have highlighted 3 key areas that heavily influence their decision-making process. Capital spend; how much a building will cost is an obvious influencing factor, the conflict between delivering the best learning environment and ensuring a tight budget will always play a major part. We often see Head's and Bursars fighting it out as each have a different perspective to the other. Construction site time: to construct a new building can take on average 6-18 months depending on the size of the scheme. In this time, strict protocol is in place to keep pupils and staff safe and the longer the site time is, the more disruption for the school. Building work and construction of any kind can have a profound effect on the academic year, if not done in the right way. Finally, site safety. As care givers, a permanent feature of any school is ensuring their pupils are always safe. Lengthy build times heighten the risk to students as the site is active throughout the school day, site traffic being of greatest concern. Heavy delivery of materials and vehicle traffic all pose a constant risk.
---
The main concerns are all be associated with the impression that constructing a new classroom or school building takes a long time, causing schools long term disruption. It's fair to say that the traditional way of building does, it's easy to think that the traditional bricks and mortar method of constructing new spaces is the only way to deliver a school facility. However, the best way to reduce build time is by utilising modular or off-site construction. The rise in modular educational buildings is clear to see with the department of education committing to deliver 30 new modular schools a year for the next 4 years. Modular construction allows site time to be significantly reduced as the building is built in a manufacturing facility and then delivered to site. Allowing site time to be completed in weeks. With the same building standards and lifespan and built in weeks it's more a case of why wouldn't you use modular construction?
Being prepared
One of the keyways to improve the way in which you provide spaces is to ensure a robust estates plan. Being prepared can save you time in the long term, getting all options in place ahead of time ensures you are ready when the building is required, with no delays and all approvals already in place and the scheme is costed efficiently.
---
---
What next
If you would like a free assessment to understand how to utilise fully your school's space that delivers maximum value to all users, please get in touch today. Our design team will advise you on how best to deliver a building that would increase the profitability and enhance the value of your marina. We simplify all the stages and are on hand to help you every step of the way to ensure the process is as easy as possible.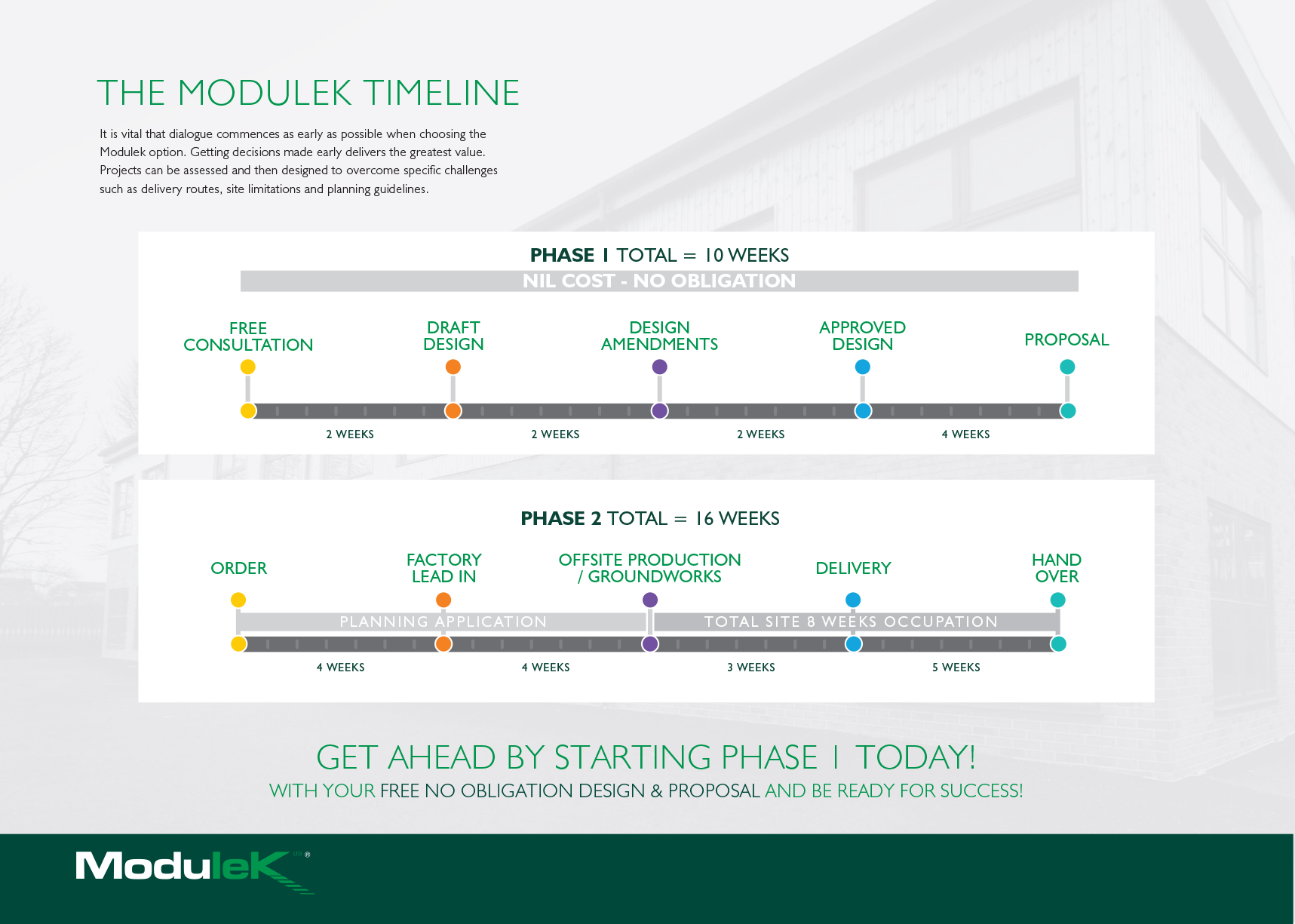 Click on the image to view more
---
Why choose Modulek's hybrid solution
Modulek are experts in helping and supporting clubs to deliver the best training facilities. We have the experience to support our claim to be the UK's leading modular building provider for sports training facilities. We have worked with many different sports that means we can advise on all aspects of the design and fit out.
Our no fee designs encourage teams to be prepared. We manage the build from conception to completion, consulting with you every step of the way.
If you need help with a project, whether it is just a gleam in your eye or even subject to planning, we can help. Do please get in touch, we would be happy to offer our advice and support to save time, minimise disruption and get your training facility up and running in the shortest possible time.
By asking all the right questions now you can plan as much as possible. If you would like to understand modular building further or need help introducing contingency or scenario estates plans into your organisation, please get in touch with Modulek. We specialise in modular building and help to deliver schemes from conception to completion, which is why we are a favoured choice by many.