If I said "prefab classrooms" to you, you would most likely grimace. And understandably so. You would be recalling your experiences of those grey, cold bleak classrooms, where the school janitor could never seem to fix that leak or the radiators! But the cutting-edge modular school buildings delivered today are different. Really different. That historically dated image is permanently consigned to the rubbish bin.
You already know that having the right learning environment is a top priority for the students and the teaching team. You know that. As the headteacher of your school, you know your school's unique needs best. That is where modular building can help you achieve your goals. The only limit to what is possible with the latest modular buildings is your imagination!
So what do we mean by modular? Modular buildings are prefabricated offsite in a purpose-built factory here in the UK. Modular school buildings can be precisely configured to create an experience that meets your exacting needs and also passes the stringent building regulations and specifications.
The flexible and yet rapid process and design method of modular construction means that it is established solution to creating additional space for many independent schools, academies and SEN schools. Read on to find out how modular is benefitting schools, just like yours!

---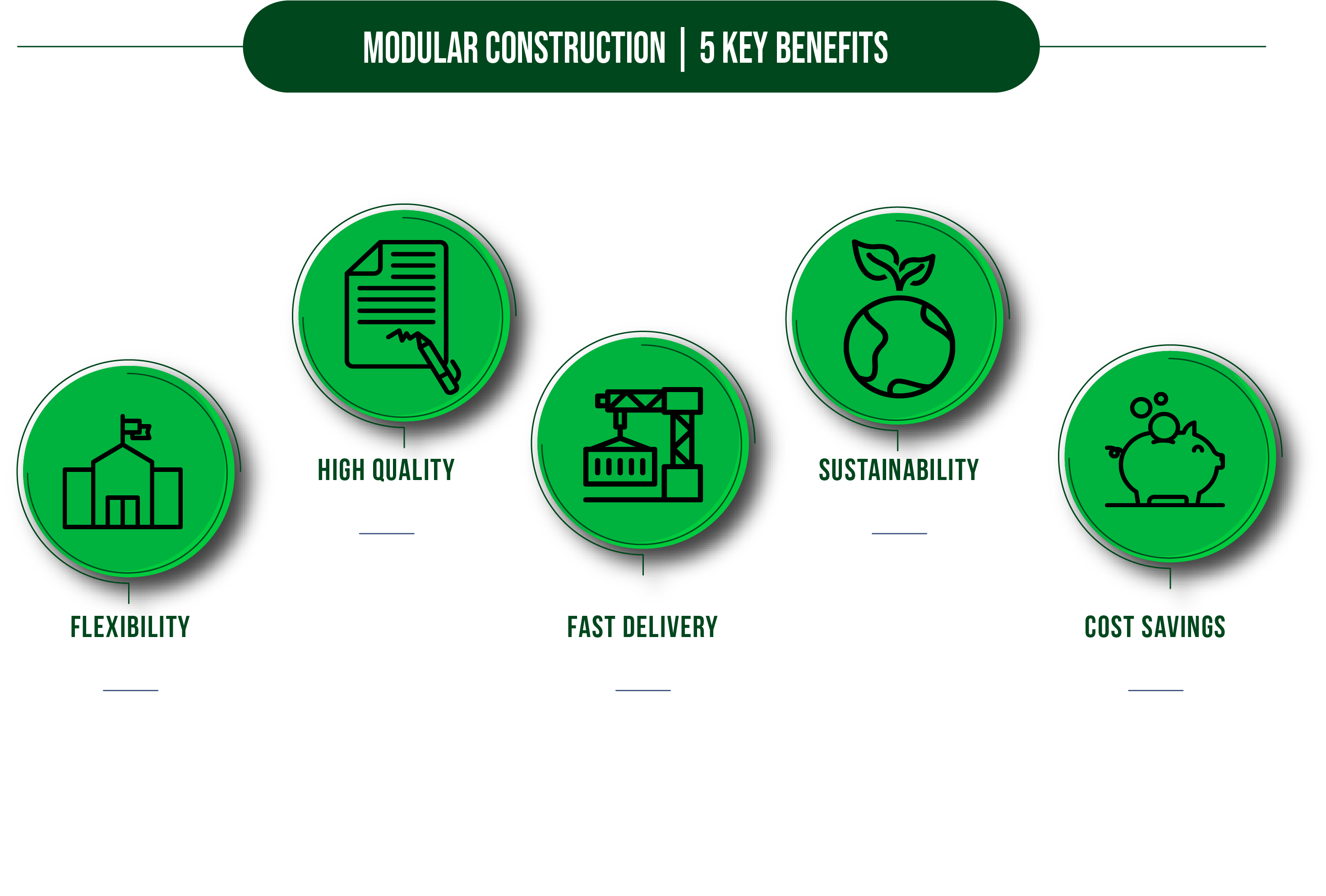 FLEXIBILITY
The flexibility of modular means your buildings can be configured for your requirements. Innovative and attractive design results in tailored buildings, ensuring that each building is unique...not a boring one-size fits all style building!
HIGH QUALITY
Modular buildings are built in a factory where they are subjected to stringent quality control checks. Our manufacturers are reputable providers, with extensive warranties and, coupled with our own support and ongoing commitment, you can be assured that your building will be problem free for many, many years.
FAST DELIVERY
For many schools, the need was yesterday, not tomorrow! The way that modular buildings are constructed means that they can be completed far quicker than their traditional bricks and mortar counterparts. Depending on the size of your modular school building, your building could be with you in as soon as 12 weeks from initial enquiry!
SUSTAINABILITY
Modular construction is one of the most environmentally friendly construction methods. Using sustainable materials, reducing waste, and using the latest energy efficient technologies, modular construction is far more sustainable than alternative methods.
COST SAVINGS
Modular construction processes means that the schools can make significant savings. Modular construction results in everyone benefits without compromising on quality.
---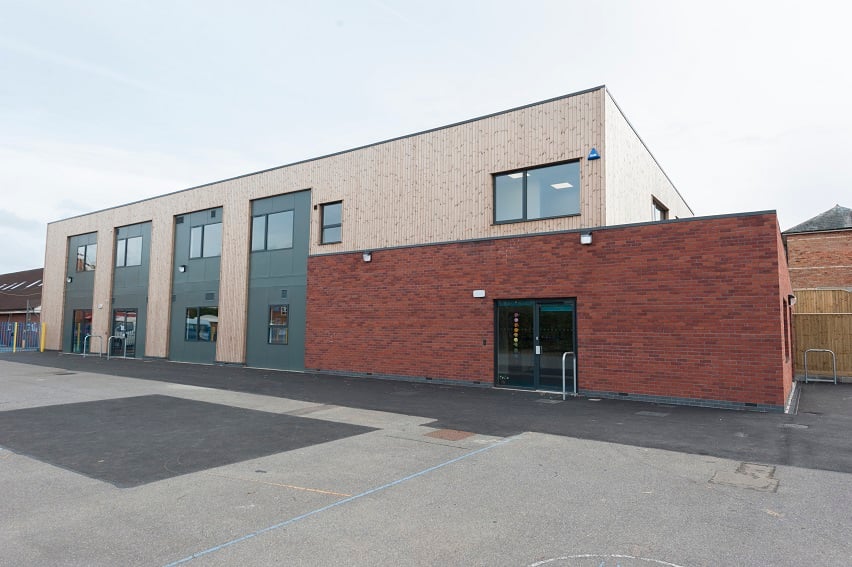 To see how we helped Linwood School with their bespoke requirements, click here.

Modular construction is so flexible, giving huge scope for buildings to be used for a variety of purposes.
Classroom space

Washrooms

Hall

Sports Changing Rooms

Sports Pavilion/Training Facility

Yoga Studio

Reflection studio

Office space

Health & Wellbeing centre

School canteen

Outside learning classrooms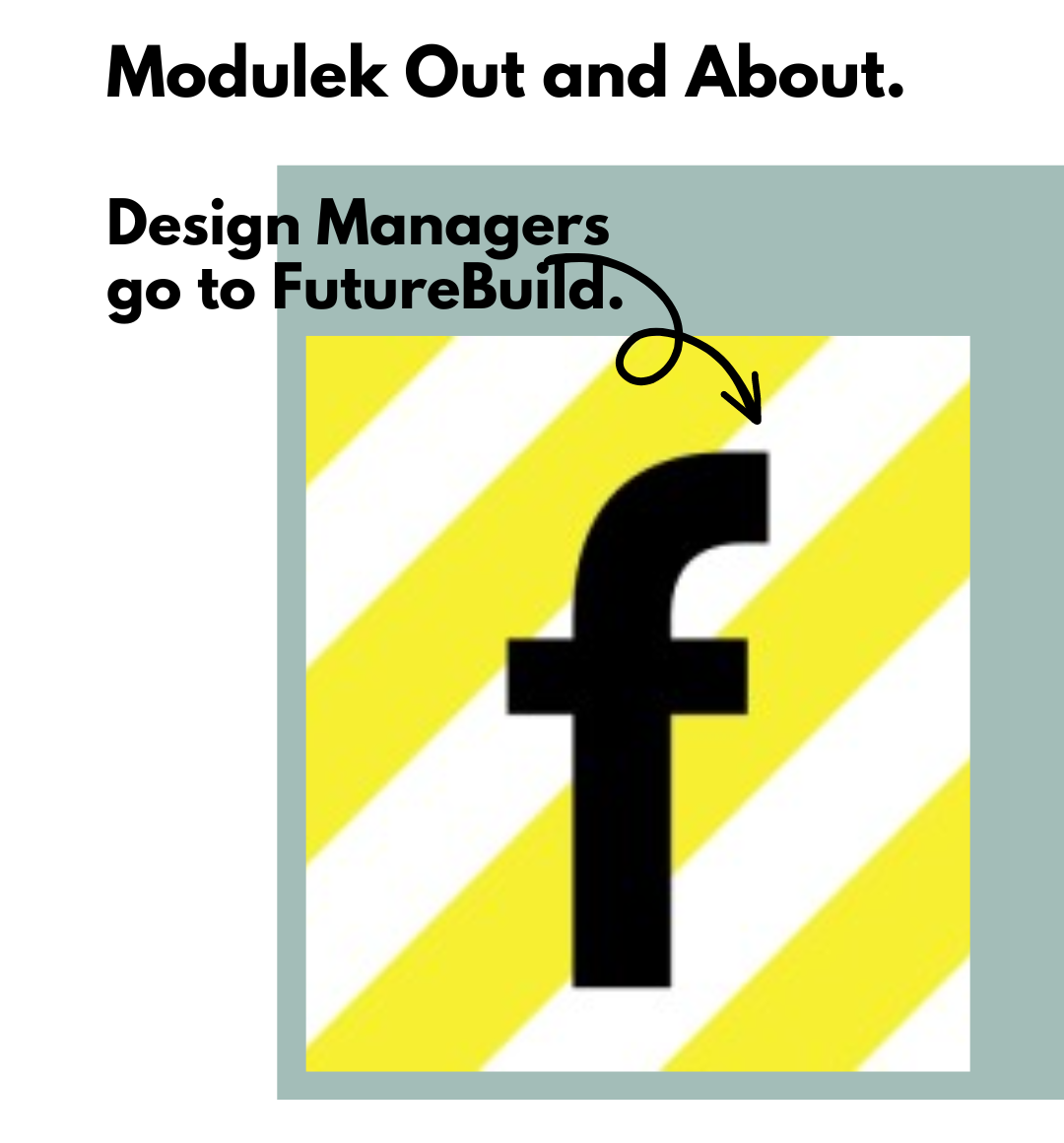 Most modular construction work takes place offsite, with just the final stages occurring on-site. This is why you often hear people talking about the minimal disruption of modular construction. This is a major benefit for schools, where building sites are a high risk, especially on a busy school site, where children are present.
Depending on your project, you may need some preconstruction works onsite, to prepare for your modules arriving, such as excavation, foundation construction and services preparation. Even if there are extensive onsite preparations to take place, modular construction is still far quicker as onsite and offsite work can occur simultaneously.
Once the site is prepared, your building can be delivered. Imagine a giant game of Lego™, where the bricks slot together to make the perfect building! Once this is complete, interior works can take place, and then project handover can take place, and you can move in!
Getting involved early is the key to success. It is vital that dialogue commences as early as possible when choosing the Modulek option. Getting decisions made early delivers the greatest value. Projects can be assessed and then designed to overcome specific challenges such as delivery routes, site limitations and planning guidelines.
If you would like a free assessment to understand how to utilise fully your space that delivers maximum value to all users, please get in touch today. Our friendly design team will advise you on how best to deliver a building that would increase the usability and enhance the value of your building. We simplify all the stages and are on hand to help you every step of the way to ensure the process is as easy as possible.