Exploring ways to increase revenue – Modular marina buildings
There is little to beat a life on the ocean waves. Whether it is under power or sail, the joy of boating is enjoyed by many and understandably so. But does that experience extend to the marina complex itself?
It used to be that on return from your endeavours all you could expect was a lukewarm shower in an ageing, rustic shower block with a similarly ageing club house with limited facilities. Not anymore. As you already know, marina owners are under increasing pressure to upgrade their on-shore facilities.
Sailors and crew now expect a much higher standard of shore-based facilities. They expect the marina to be a centre of excellence delivering a multifaceted and comfortable experience.
---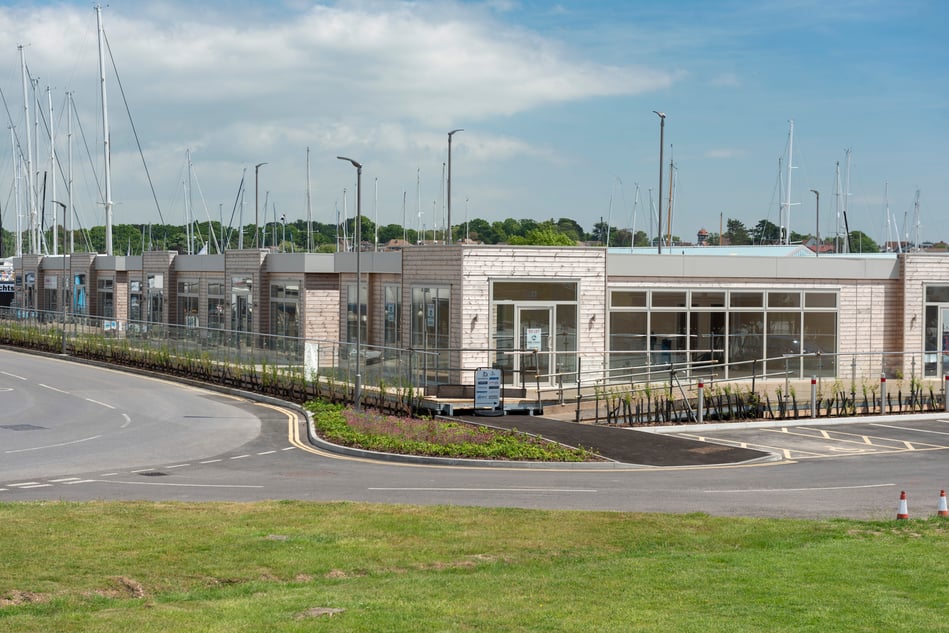 ---
What do the yachting community need?
In recent years we have seen the rise in diversification of marinas. Just as farmers set aside their land for different uses, marinas have too. This rise in the willingness to diversify has helped marina owners improve annual income and add value during the off-peak season.
Research suggests that the best way to generate increased profit at marinas is by increasing mooring fees and building rents. But justifying the high prices is difficult without delivering more for the customers. And marina users are more demanding than ever.
---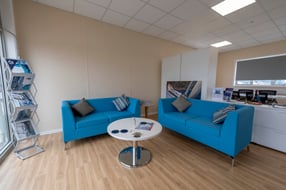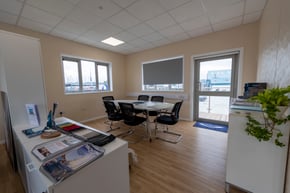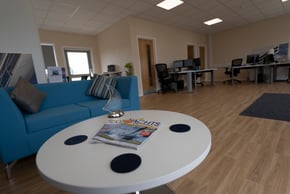 ---
What can you do?
By improving the marina facilities, you will encourage long-term loyalty and thus improve mooring retentions. If it is done in the right way you will also attract a significant increase in footfall of non-sailors from the local area.
Here below is a list of the facilities marina users expect:
Shower & toilet facilities (good to excellent standard)
Gyms
Café and restaurants
Bar – microbreweries, wine bars 7 merchants
Laundry facilities
Convenience store
Amenities – hairdressers, clothing shops
Fully Equipped office and meeting space
Event space
Upgrading the buildings that house all of these assets is therefore essential. But you already know that your income will plummet during the building's construction time. It has to be erected and finished as quickly as possible and at a time that reduces the impact of the loss of use. What to do?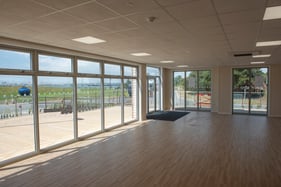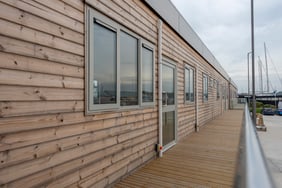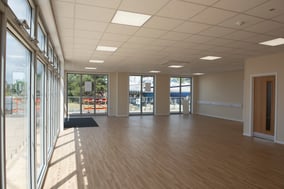 ---
Solving the riddle
How would you react if we could show you a way to own a bespoke, value laden new build that delivers all of the above with minimal disruption, in a very short construction time and erected when the marina is quiet?
A modular building is the answer. Modular buildings are built to your bespoke specification off site in a controlled factory environment. This means the building is nearly complete when it's delivered to site. Finishing off and handover can be completed in as little as a week. Your valuable income streams are therefore restored very quickly.
Modular buildings can be delivered on vacant space at marinas as well as being placed as an extension to mooring space – floating facilities. They are specially designed and built to withstand the typical marinas harsh weather conditions with a guaranteed minimum 60 year lifespan.
An additional benefit for marina owners is that modular buildings can be easily adapted to fit a phased development. As more units are added the income streams increase as use of the marina expands
---
---
A case study
Hamble Point Marina, part of MDL Marinas Group, explain why they chose modular to deliver flexible spaces at their marina in 2019 and how simple the process was for them.
What next
If you would like a free assessment to understand how to utilise fully your marina's space that delivers maximum value to all users, please get in touch today. Our design team will advise you on how best to deliver a building that would increase the profitability and enhance the value of your marina. We simplify all the stages and are on hand to help you every step of the way to ensure the process is as easy as possible.
---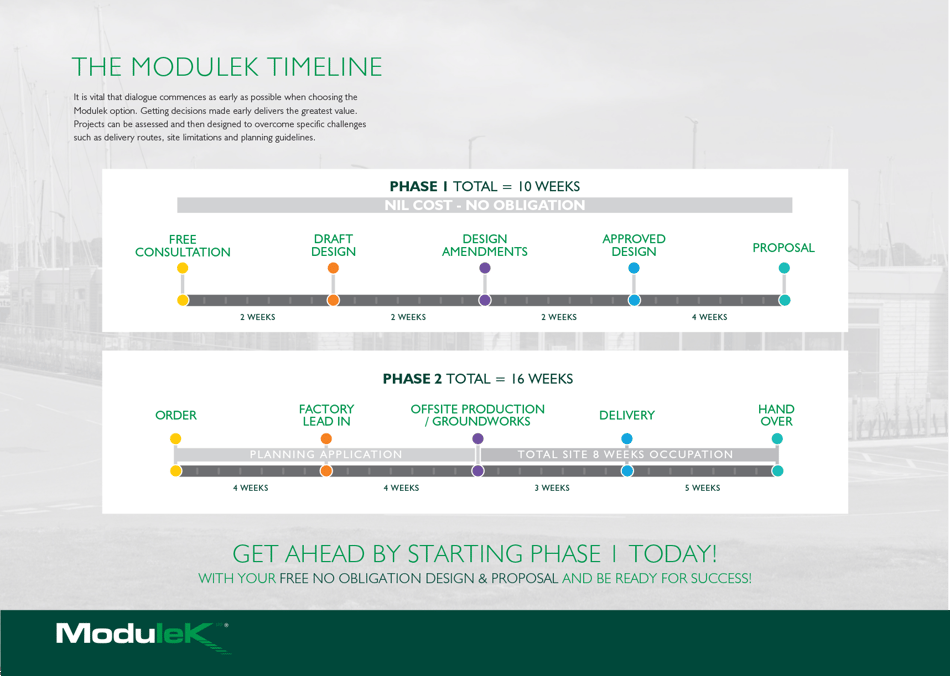 Click on the image to view more
---
Why choose Modulek's hybrid solution
Modulek are experts in helping and supporting clubs to deliver the best training facilities. We have the experience to support our claim to be the UK's leading modular building provider for sports training facilities. We have worked with many different sports that means we can advise on all aspects of the design and fit out.
Our no fee designs encourage teams to be prepared. We manage the build from conception to completion, consulting with you every step of the way.
If you need help with a project, whether it is just a gleam in your eye or even subject to planning, we can help. Do please get in touch, we would be happy to offer our advice and support to save time, minimise disruption and get your training facility up and running in the shortest possible time.
By asking all the right questions now you can plan as much as possible. If you would like to understand modular building further or need help introducing contingency or scenario estates plans into your organisation, please get in touch with Modulek. We specialise in modular building and help to deliver schemes from conception to completion, which is why we are a favoured choice by many.